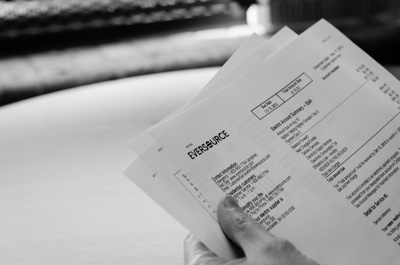 ---
MANCHESTER, NH – Eversource Energy announced Oct. 15 it is temporarily suspending its requirement of New Hampshire residential customers of a security deposit due to "recent concerns about the long-standing practice."
The moratorium will be in effect through April 1, 2016.
In a statement posted on the company's website, they say that they will suspend requests for deposits for repeat past-due customers in New Hampshire, as well as disconnection notices, and are waiving outstanding deposits.
According to the notice, Eversource says the reason for the aggressive pursuit of deposits was due to electric rates in New Hampshire and New England being "exceptionally high" last winter. "The struggle by customers to pay these bills contributed to an increase in the number of deposit requests we made and complaints about the policy," said the company.
Eversource says that the practice has been in place for the past 20 years, however, " for the last three years we have requested deposits of customers who have received four or more disconnect notices in a 12-month period, consistent with the NHPUC's regulations. Medically dependent customers are exempted, as are those who receive certain types of public or charitable assistance."
Over the summer Eversource began to make exceptions for customers age 65 and older and "relaxed the rules" for long-time customers – those who'd been at the same address for 10 or more years.
A campaign by Laconia State Rep. Robert Fisher, R-Belnap County District 9, chronicles his persistent battle with eversource, via a website called Inside NH which he established with Goffstown State Rep. Nick Zaricki, R-Hillsborough County District 6, highlighting the ongoing legal and legislative battle with the energy company.
Eversource maintains that those struggling to pay their utility bills should call to discuss budget billing, automatic recurring debit, and other forms of financial assistance through New Hampshire's Community Action agencies and the customer-funded Neighbor Helping Neighbor program.
---
You're one click away! Sign up for our free eNewsletter and never miss another thing