MANCHESTER, NH – The Mark Wahlberg Youth Foundation will present The New Hampshire Youth Summit on Opioid Awareness on March 7, 2017 at the SNHU Arena in Manchester.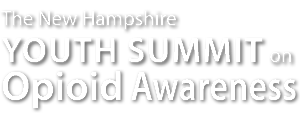 Doors Open at 8:30 a.m. and program runs from 9:45 a.m. to 12:30 p.m.
About the summit
The New Hampshire Youth Summit on Opioid Awareness is a half-day Summit designed to educate middle and high school students about the dangers of opioid addiction while promoting the benefits of a healthy lifestyle.
---
This program is an educational event and is offered free of charge. There is no limit to the number of students that can be registered, and organizers recommend including school nurses, counselors and parents. Seats will be reserved on a first-come, first-served basis.
Summit Features Include:
A showing of If Only, a short film co-produced by James Wahlberg with support from Recovery Centers of America and Millennium Health.
Keynote speaker Jeff Allison, a New England native and former Miami Marlins pitcher, will share his personal story of addiction and recovery.
A special focus on how students can help combat this epidemic by engaging in healthy lifestyles.
Special Guests include:
Governor Chris Sununu;
DEA Special Agent, Jon DeLena who will talk about addiction and the impact of opioids in our communities;
Tracy Bachert, Recovery Coach, Facilitator FSWS;
Jadd Naamani, Z107;
James Wahlberg, Executive Director, The Mark Wahlberg Youth Foundation; and
Chris Buchanan, Director, Public Affairs and State and Local Government Relations, Walmart Foundation.